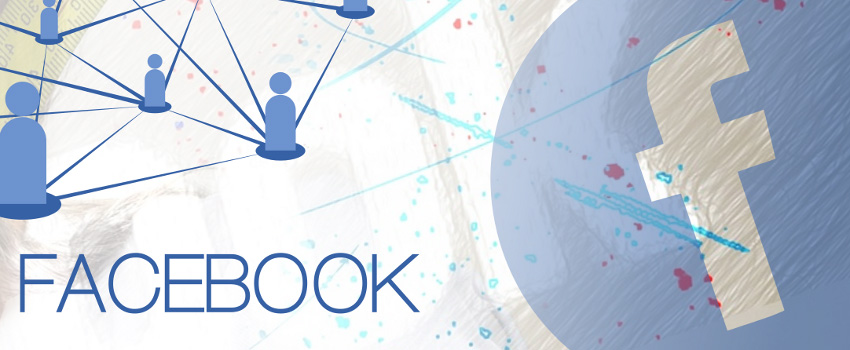 Grow your success on Facebook
Facebook is probably the most popular social network in vogue ever. It has conquered the soul of all users who for many years now inhabit it with: fun links continually shared, solidarity campaigns, holiday photos with friends, thoughts and statuses of various kinds. There are people who through their own Facebook page were able to advertise their company or business, sell their products, increase their revenues. But this requires a not insignificant detail: ti be very followed. How to become popular on Facebook?
How to advertise your Facebook page
If you're wondering how to have a lot of Facebook likes or are newly launched, you probably want to see your page with an active and constantly expanding audience. The key points for a winning page are basically three:


      

Give a professional image of yourself;



      

Update the page frequently;



      

Interact with your audience.


However, if in spite of this you still do not know how to increase Facebook likes, you'll probably have to change something.


      

The point of the image of the profile page. This is your business card, which immediately makes people understand what kind of page they are browsing. Are you a youtuber? Include your photograph, provided both high resolution and characterized with the key elements of your channel. If you deal with video games, beauty or technology try to make them understand at once in a visual way. Also very carefully select the cover image, which could, for example, contain your slogan.



      

Be careful with grammar and syntax. When you post a status on your page, or if you're simply responding to a message left by another user, try to write in correct English. Nobody likes grammatical errors or speeches without head or tail!



      

Be up to date. What kind of page do you have? If, for example, you're a blogger and you deal with a very specific issue that has little to do with politics, society or culture, you may still happen to want to share your opinion about them. Search, for this, to always keep yourself up to date and propose constructive discussions with your followers.



      

Constantly updates your page. Always offer new content, how to become popular on Facebook if you do not post constantly  If you wrote a post on your blog always share it leaving an open question that functions as a call to action. Invite your users to let you know what they think, trying to get them curious to find out what you have to say.
How to get more visibility on Facebook
How to become popular on Facebook? Knowing your potential target. What average age has it? What type of life does it mainly lead? What does it care for?


Among the things that can primarily undermine your popularity on Facebook and consequently the growth of your page, the source of what you share or propose is very important. Do not fall into the trap of the clickbaiting, that sad tendency to exploit hot topics raised with headlines, that grabs views but in reality always hides and only misleads. Bull is the enemy number one of the popularity of Facebook, if you're wondering how to become famous on Facebook always remember to read carefully what you are about to publish or share.


To start having more likes on your Facebook page invite all your friends to click on the button with a thumbs-up: simply, the settings, click invite friends to do so. There are some groups whose main theme is to answer the question how to become popular on Facebook where the owners of the pages are exchanging likes. It's a good way to make up the numbers, but it is useless in terms of engagement: basically, likes will go up but the interaction with the page won't.


A very effective method to increase the reach of your fans on the most popular social network is to always choose campaigns that help to increase the Likes on Facebook. Our services in this regard are born from the experience and professionalism of a team of experts in the field that will help you really grow. Likes that we provide with our campaigns come from real profiles, which will interact with you and your page by leaving comments, putting likes on your posts and sharing what you offer. You will, thus, create your Fanbase, what we might define as the foundations of a successful profile, and start to promote yourself in the best way possible. If you're wondering how to become popular on Facebook and want to raise likes on your Facebook page, you're in the right place. Discover all our services, we rely on our professionalism and quality that distinguish our campaigns. Following our advice and choosing the packages you will be able to be at the head of a very followed and appreciated Page.